1965 AMC Classic
$ 228
Description
See photos, price, reviews and more details for 1965 AMC Classic on this page. 1965 AMC Classic for sale on profitable price. In order to better appreciate the vehicle you may see quality photos, seller description, technical specification and users reviews. If you want to buy 1965 AMC Classic will contact you with the seller where you can discuss this vehicle in more detail, as well as information on discount, shipping detail or how to get a loan.
Seller description
Americana on Wheels -
Up for sale is quite a rare and charming find and an unsurpassed candidate for either a light fix up & "drive as you restore" or a full concourse restoration. This 1965 AMCRambler Classic 770 Four Door Sedan is a tried and true, ALL ORIGINAL survivor, a one owner vehicle. It was owned by an elderly woman who only drove it locally within her home radius of the North Shore of Long Island, NY. The Odometer reads 19,442 Miles and based on my own initial assessment of the car, I would have to insist that these are NOT lapped over miles and despite the current condition of drive train from sitting for about 22 years, is in fact the original un-lapped mileage.
The Features: This Rambler features AMC's heralded 232 Straight 6 and Automatic 3 Speed Transmission, 4 wheel Manual Drum Brakes, Power Steering, Solid State AM Radio (Which works Amazing!), Bench Seat (Top half 50/50 Split) with possibly one of my favorite options, A driver's seat that actually folds down completely horizontal into a bed! Waist Belts, Padded Dashboard, Ash Trays and many more small nuances that make AMC Vehicles stand out for being ahead of their time.
The work this vehicle will need: The motor spins freely, gets spark and has all of it's distributorial and valve train components moving as they should, however when I received the car, the motor was not TOTALLY seized but definitely partially stuck from neglect and sitting. With some classic Marvel mystery oil soaking and a good breaker bar, I was able to free the motor up. Only to discover that the timing gear bolt that fastens into the camshaft had snapped, I was able to safely remove that broken bolt numb and replace it, and reinstall the timing gear and chain which is not functioning properly however will definitely need to be , double checked for the correct timing mark locationre-timed. The timing chain cover as well as the Harmonic Balancer pulley, Cooling Fan, Valve Cover, Belts etc have been removed. Alternator seems to be in tact but adjustment bolt is snapped and will need to be replacedEZ-Outed. The Brake System is all there, but as to be expected the pedal goes to the floor and I am sure some new lines, a cheap replacement master cylinder and wheel cylinders are in order to get it stopping nice again. The Car rolls but the rear brakes are still hugging a big tight from sticking. With a good jolt from a Wrecker or Flatbed pulling it, will probably free them up completely. In conclusion, this vehicle with a few weeks of solid wrench time and minimal parts purchasing, would be a fantastic driving project and I have a confident hunch that with the proper timing and tune up components, although not running now, will indeed start right up!
Paint, Body Work, Frame & Chassis: The paint is in overall, very nicely aged and intact condition, partially faded in some areas but more than presentable upon an good wash and detailed buffing. The Exterior is almost a dark Turquoise and the interior is a lighter, two tone shade of the out side paint. Original steel wheels with corresponding color and those beautiful Rambler "Center R" dog dish hubacps (one of my personal favorite features of this car)The Frame on this car is Solid from bumper to bumper and side to side, still undercoating and matching paint on many areas of this vehicle's frame and Chassis, it is quite impressive. There are about 3 or 4 areas that display a faint effort at Bodywork from many years ago. On the passenger side front fender you can see a small area where someone attempted to "Bondo" a small portion of the fender (can be seen in the photograph section of this ad), two small holes in an otherwise very solid trunk pan, one side has a patch of sheet metal riveted down and one is still open. The only real body rot on this vehicle is on each lower Quarter Panels, which can be seen quite clearly in the photograph section. The Passenger side Lower Quarter panel is where the most pronounced rot is present but with some basic sheet metal cutting and welding, I believe these could be remedied. Other than that, All doors open and close wonderful, aligned nice, trunk and hood close excellent. The car steers as it should so loading onto a flat bed should not be a problem. The Tires are mostly old Bias-Ply's that hold air and will get the car on a trailer but I do not suggest driving them once running and should be replaced. Rear bumper has a few dings from grocery store parking lots back in the day.
Paperwork & Documentation: With the purchase of this vehicle you will receive the following:
-Professionally printed and filled out Bill of Sale in my name (and the Matt's Antique Auto Stamp)-A Pencil VIN Tracing of the VINSerial Number fender tag-A Digital Photograph of the VINSerial Number Tag-The Window Registration Sticker from 2000 when last plated that has old plate number and corresponding VINSerial Number-Original NYS Window Inspection Sticker from 2000 When I took this vehicle in there was no Wallet Registration (In New York State you only got a Transferable Registration before 1972No Titles until 1972 (The ebay Title drop down column only offers a few options as far as title status so I clicked (clean title) for lack of being able to put a custom description for antique Pre-Title vehicles. Overall, with the above listed items I would be able to register this vehicle in New York State where I am based, the regulations may vary from State-to-State, please check your local Department of Motor Vehicles.

In closing, I would like this old Rambler to go to a good home, where it will be under the care of someone with the facilities and time to bring her back to a driving and roadworthy state. Own this Majestic piece of American Automotive History today!

NOTE: This Vehicle is sold Entirely AS IS, WHERE IS, ALL SALES ARE FINAL. THE BUYER IS ENTIRLEY RESPONSIBLE FOR PICK UPTRANSPORT OF THIS VEHICLE.
TOP «AMC» cars for sale in the United States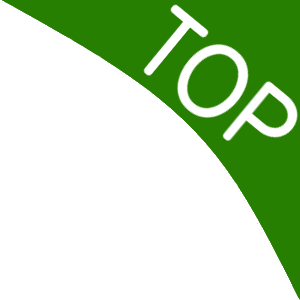 1965 AMC Classic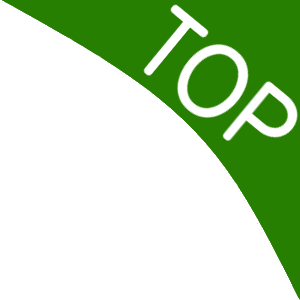 1977 AMC Gremlin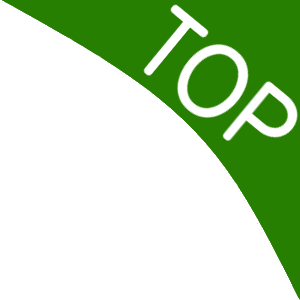 1960 AMC Other