This
auction
is finished.
See other
active auctions to find similar offers.
Used 1997 Bimota YB11 Superleggera Used 1000L | | |
| --- | --- |
| Condition: | Used |
| Year: | 1997 |
| Mileage: | 5516 |
| Model: | YB11 Superleggera |
| Sub Model (Optional): | Excellent and Rare! |
| Engine Size (cc): | 1000 |
| Exterior Color: | Red |
| Vehicle Title: | Clear |
| Manufacturer: | Bimota |
| Type: | Sport Bike |
| Warranty: | Vehicle does NOT have an existing warranty |
| : | Excellent condition and ready to run |
| Item status: | In archive SEE NEW ADS >>>>> |
Seller Description
Bimota's nomenclature is simple:
Y = Yamaha-powered
B = Bimota-designed
11 = the 11th model with a Yamaha motor.In this case, the YB11 specifically utilized the 1,002cc inline 4 motor from a YZF1000R (known in other markets as the Thunderace), but the Bimota weighed an impressive 32 pounds less than the Yamaha. That might be why the Italian firm adorned the rear flanks of this machine with "Super Leggera." Just 650 YB11s were built, 87 of which were originally sold in the United StatesThe Yamaha motor was originally good for 145 horsepower, but Bimota's engineers bumped the number up with a larger airbox, new exhaust, and a carb re-jet. The original MSRP was approximately $30,000, and that bought you revisions to the usual Bimota frame – the main crossmember was relocated towards the steering head and the swingarm pivot point was revised.

Paioli supplied the suspension, including gigantic 51mm front forks that were fully adjustable. It's an odd size, which means that finding rebuild kits can be difficult. Lucky for you, this example (VIN: ZES1YB11XVRZES037) has forks which were recently rebuilt – I possibly got one of the last (if not the very last) fork seal kit that were available in Europe – so you can relax for now. You can even relax while on the road, as the YB11 has a much more reasonable riding position than the average Bimota.When I acquired this YB11 in May of 2015 with approximately only 3600 miles on the clock, it took me almost two years to get it sorted and back on the road with extensive maintenance that included a new Yamaha water pump, a used replacement radiator with new hoses, new spark plugs, rebuilt carbs with a Dynojet Stage 1 kit, new K&N air filter, new fuel filter, and new fuel pump. The bodywork had some spider cracks so I had everything but the gas tank/seat cowl restored and repainted. With that said, there are hairline fractures on either side of the front fairing where the mirrors are mounted.The screw holes in the front cowl and all fairings were strengthened with carbon fiber on the insides to prevent further spider cracks. The GPS mount (not unit) shown in some photos is included in the sale, and it is wired so that it receives power when the bike is on and shuts off with ignition.In addition, I have replaced the black bodywork screws with stainless steel units from Pro-bolt – all other screws were also replaced with medical grade stainless steel 318 hardware. The bike has an Arrow exhaust, fresh battery (installed in early summer 2019, billet levers, Spiegler stainless steel braided brake lines, new brake pads, new brake/clutch reservoirs with billet covers, and tires with approximately 1,700 miles on them. This bike currently has 5,516 miles, however that number may increase slightly weather permittingSummary of maintenance/upgradesPaioli forks fully servicedFairing restored and ALL screw holes strengthened with Carbon Fiber backing to prevent future spider cracks. (This is a known problem for all Bimotas)All original screws are replaced with hi grade Pro-Bolt Black stainless steel and 318 grade Stainless steel boltsNew Spark plugsCarburator rebuilt and Dynojet Stage 1 kit installedNew Fuel filterNew Fuel PumpRear turn signals replaced with sleek and super bright LED blinkersRadiator replacedNew Radiator capNew water pumpNew OEM Yamaha hoses.Spiegler Steel Braided brake and clutch lines replaced original rubber linesNew brake padsNew brake/clutch reservoirs with billet coversBeautiful billet levers with larger range of adjustments replaced original cheap leversBikes comes with both rear seat cowl and the rear seatArrows CF ExhaustShipping is a buyer's responsibility but I will accommodate buyer's shipper
.
Price Dinamics
We have no enough data to show
TOP «Bimota» motorcycles for sale in Canada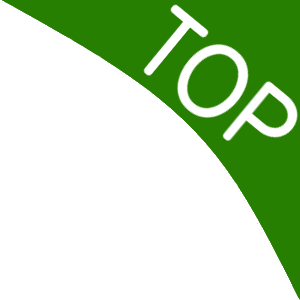 2003 Bimota 500 V-Due