This
auction
is finished.
See other
active auctions to find similar offers.
Used 2020 Harley-Davidson Touring
:
2020 Harley Davidson Road Glide 14 Milwaukee 8, FLTRXS has RDRS system. New cost at $28K plus extras and fees. Damaged, runs, great project deal, easy to fix. Salvage title, very desirable HD touring bike.Comes with extras, stage 2 air intake.Color - vivid black.Year:2020VIN (Vehicle Identification Number):1HD1KTP24LB657883Mileage:6551Model:TouringSub Model (Optional):FLTRXSFor Sale By:DealerEngine Size (cc):1868Exterior Color:BlackVehicle Title:SalvageMake:Harley-DavidsonType:TouringWarranty:Vehicle does NOT have an existing warranty
Seller assumes all responsibility for this listing.
Shipping and handling
This vehicle is available for local pick-up. Additionally, shipping arrangements can be made through uShip. Simply review the available shipping options below, choose the option that best suits your needs, and have your item delivered by a customer-rated uShip service provider.
Item Location:Chesterfield, Missouri, United States
Shipping to: Worldwide
Excludes: Angola, Cameroon, Cayman Islands, French Polynesia, Libya, Mongolia, Suriname, Guyana, Panama, Mauritius, Brunei Darussalam, Chad, Madagascar, New Caledonia, Bahamas, Bermuda, Iran, Saint Kitts-Nevis, Western Sahara, Bolivia, Laos, Congo, Republic of the, Seychelles, Sudan, Guadeloupe, Venezuela, Somalia, Burma, Cuba, Republic of, Reunion, Yemen, Barbados, Belize, Liberia, Sierra Leone, Central African Republic, Martinique, Dominica, Niger, French Guiana, Saint Pierre and Miquelon, Saudi Arabia, Nicaragua, Tajikistan, Anguilla, Antigua and Barbuda, British Virgin Islands, Cape Verde Islands, Honduras, Saint Vincent and the Grenadines, Turks and Caicos Islands, Botswana, Eritrea, Swaziland, Lesotho
No additional import charges at delivery!
This item will be shipped through the Global Shipping Program and includes international tracking. Learn more- opens in a new window or tab
Shipping Quotes
Shipping quotes provided by
Need help? Call 1-800-264-7447 | Reference Number: B053D
Delivery ZIP Code:
Please enter a valid US zip code (ex: 64101-4017).
Service Provider
Service type
Pickup timeframe
Price

|Item status:
In archive SEE NEW ADS >>>>>

Seller Description
Up for sale 2020 Harley Davidson Road Glide FLTRXS Touring 114 Milwaukee 8 and 6 speedmanual transmission comeswithRDRS. This is one of the best Harley Touringmotorcycles. Comes with 6551 miles. Also Arlen Ness Stage 2 cold air intake, CVO single style seat, custom exhaust and more.This bike waspurchased from aninsurance company therefore comes withsalvage title. Bike hasfollowing damages but not limited: misc. dents andscratches, front fender a few minor scuffs/scratches, outer and innerfaring scratches/scuffs(see images). exhaust heat shields and mufflerr-scratches/scuffs, saddlebag havesome minor scuffs scratches. Radio screen gotcracked glass in corner even though Radio still works and functions ok screen glass is cracked it needs replacement or repair, also left saddle bag latch hardware needed for the bike minus hinges I got those installed already.

Bike confirmed tostart and engine runs great, this is great project for someone who knows how to do bodywork and paint. This bike was purchased inCalifornia so it hassticker which will pass CA emissions(this is onlyto the CApotential buyers info -as CA hasstricter emissions rules for vehicles)This is a great deal on very sharp lookingbike, savea lotcompare to the one on the showroom floor.I assume serious bidders only! If you have any questions, feel free to ask prior placing bid/offer on the bike, I will tryto assist inany way I canwith thispurchase. Wetried our besttodescribe the damages on the bike, as well as taking multiplepictures of themotorcycle.Bike is being sold in "as is"condition, whatyou see iswhat you will get, all sales are final, no returns and no refunds. Pleasereview all thepictures it should give a good idea of the bike, its shape as well as damaged neededattention areas on it.Thanks for bidding and God bless!Ride safe!
.
Price Dinamics
We have no enough data to show
TOP «Vincent» motorcycles for sale in the United States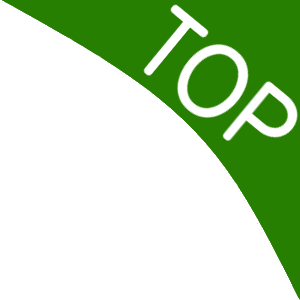 1912 Harley-Davidson X8A Original Paint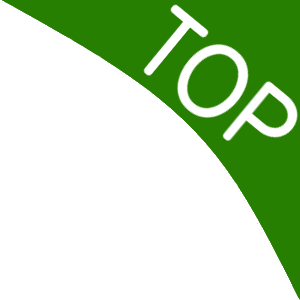 1947 Vincent HRD Rapide Series B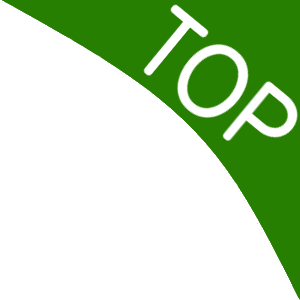 1951 Vincent Rapide